First I used the crane to haul the top half of the headstock onto the Bridgeport and aligned things so I could cut away the munged up key and open up the keyway for a 1/4" key. The old key was ground off sort-of flush with the shaft so a gear could be fit onto the shaft & locked with a dutchman screw. American Tool Works did such a fantastic job fitting the key that it wasn't coming out. The new pulley uses a 1/4" key, so I figured I'd cut away the old key and open up the slot all at once.

I took this photo before things were trammed and locked down for the cuts.





Came out nicely. Since I had to bore the pulley hub to fit the shaft, the mateing keyway is shallower by .030". So once I fit the key, I milled off the top.





And it fit on the first try- for once... :)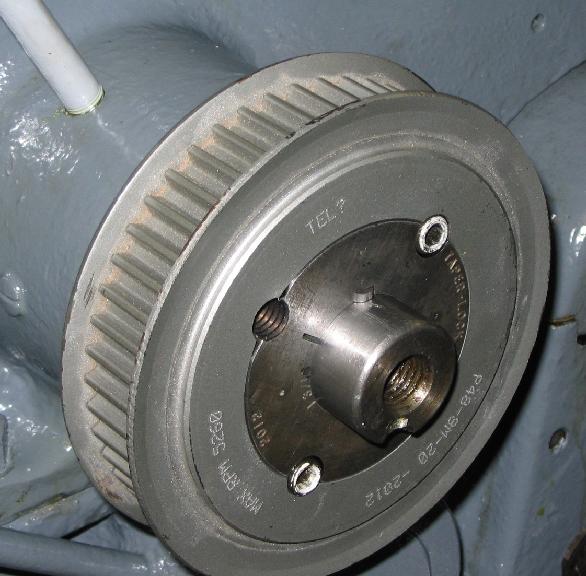 And the top half of the headstock finally goes on!





;;; eof